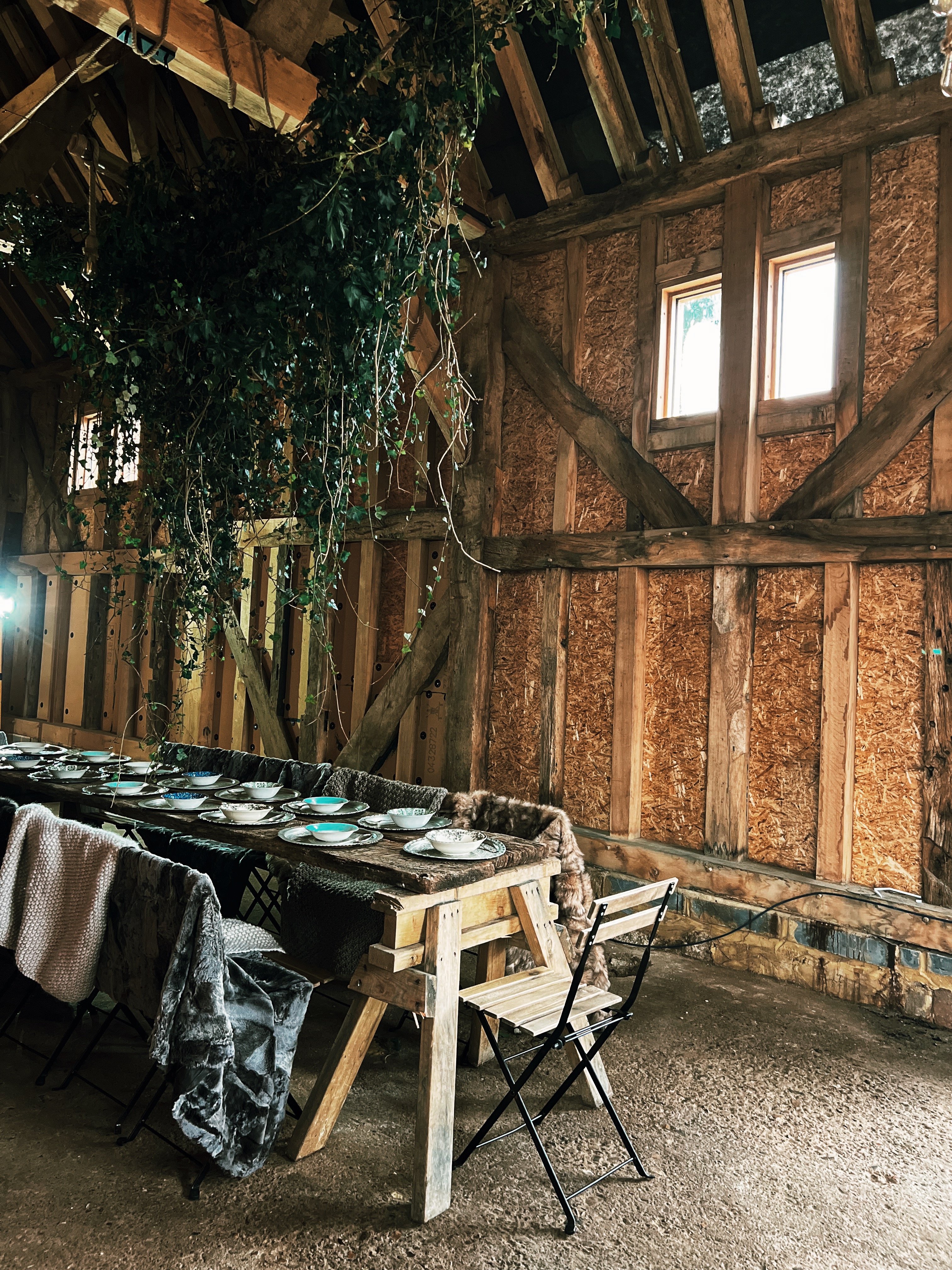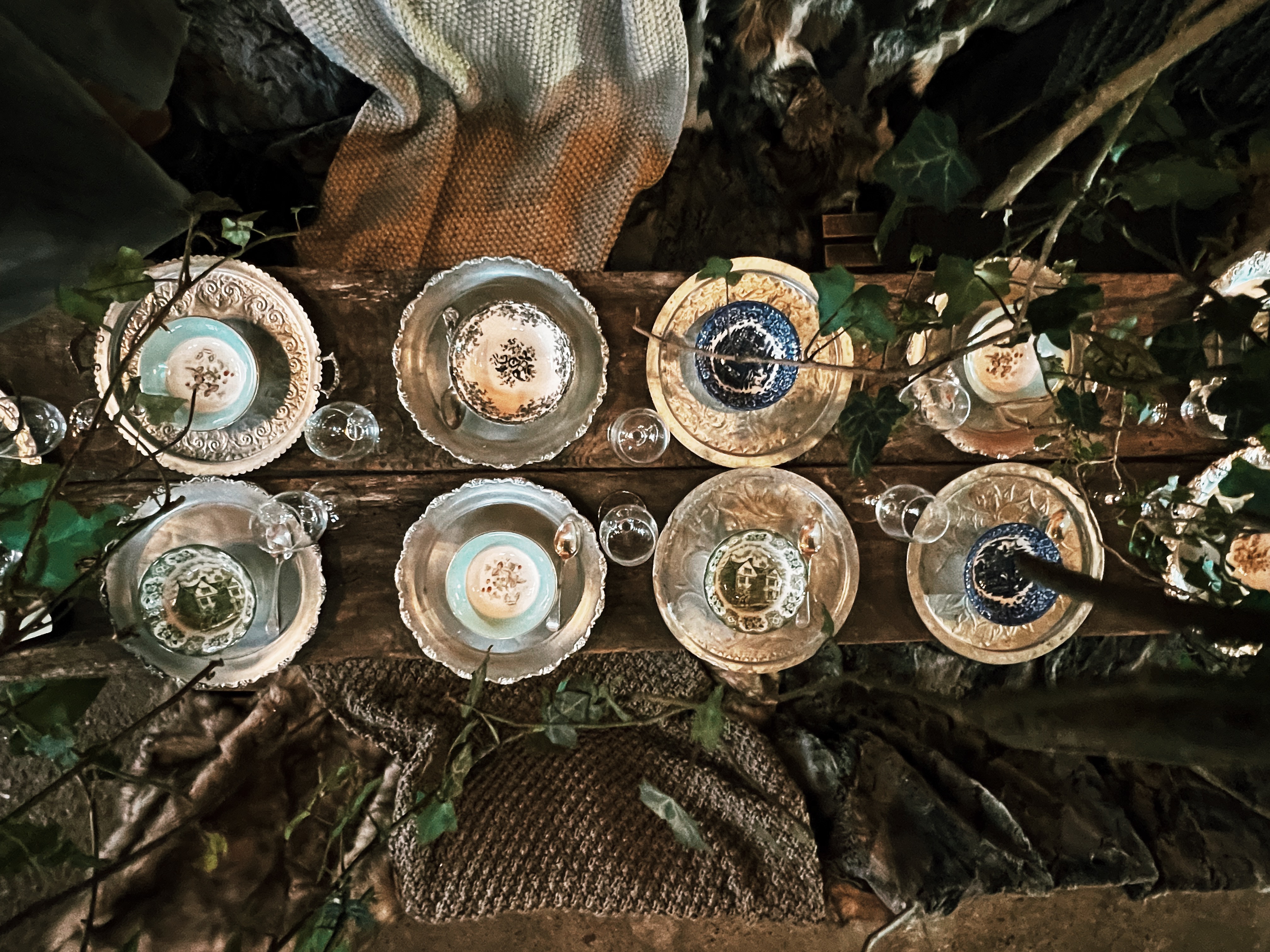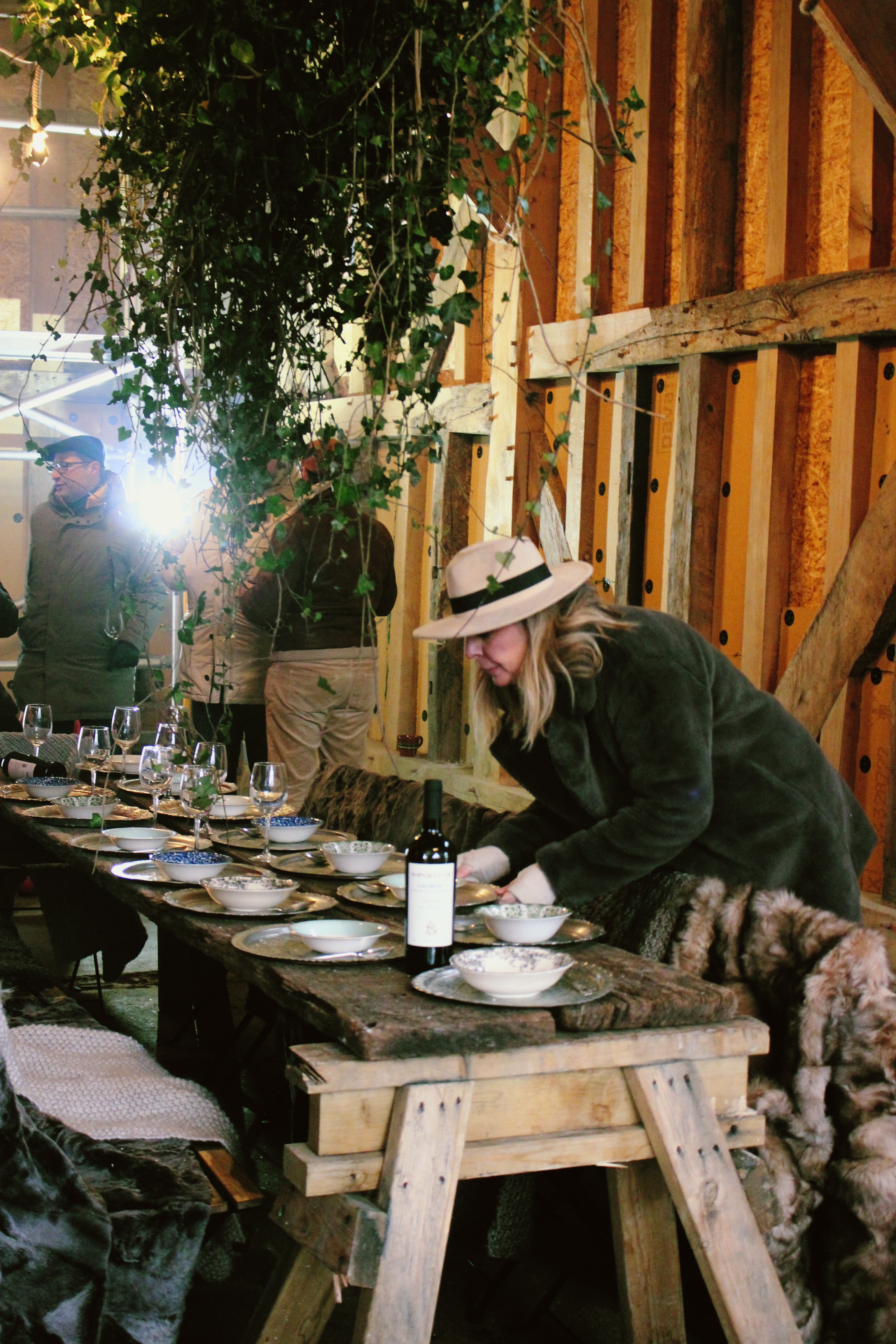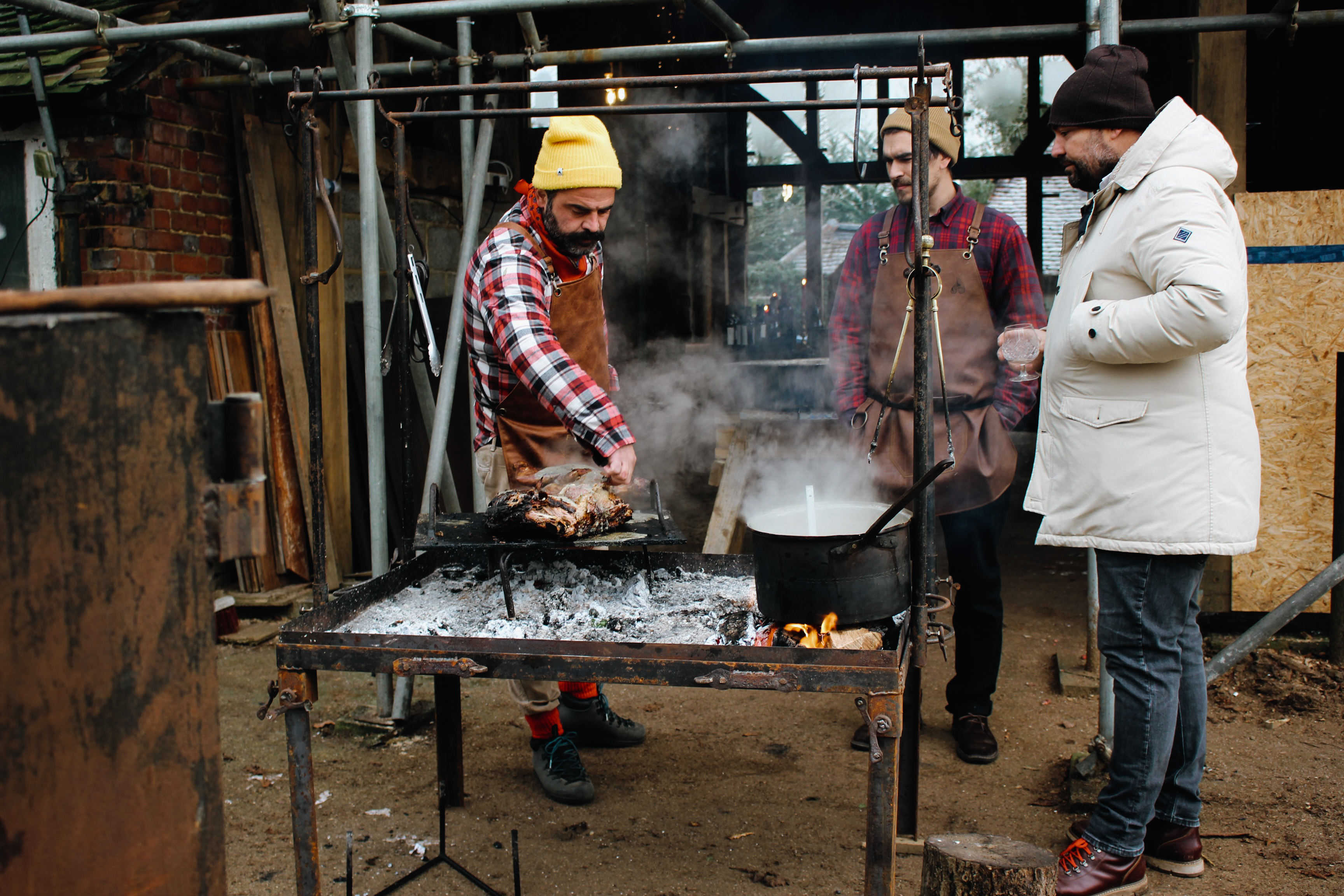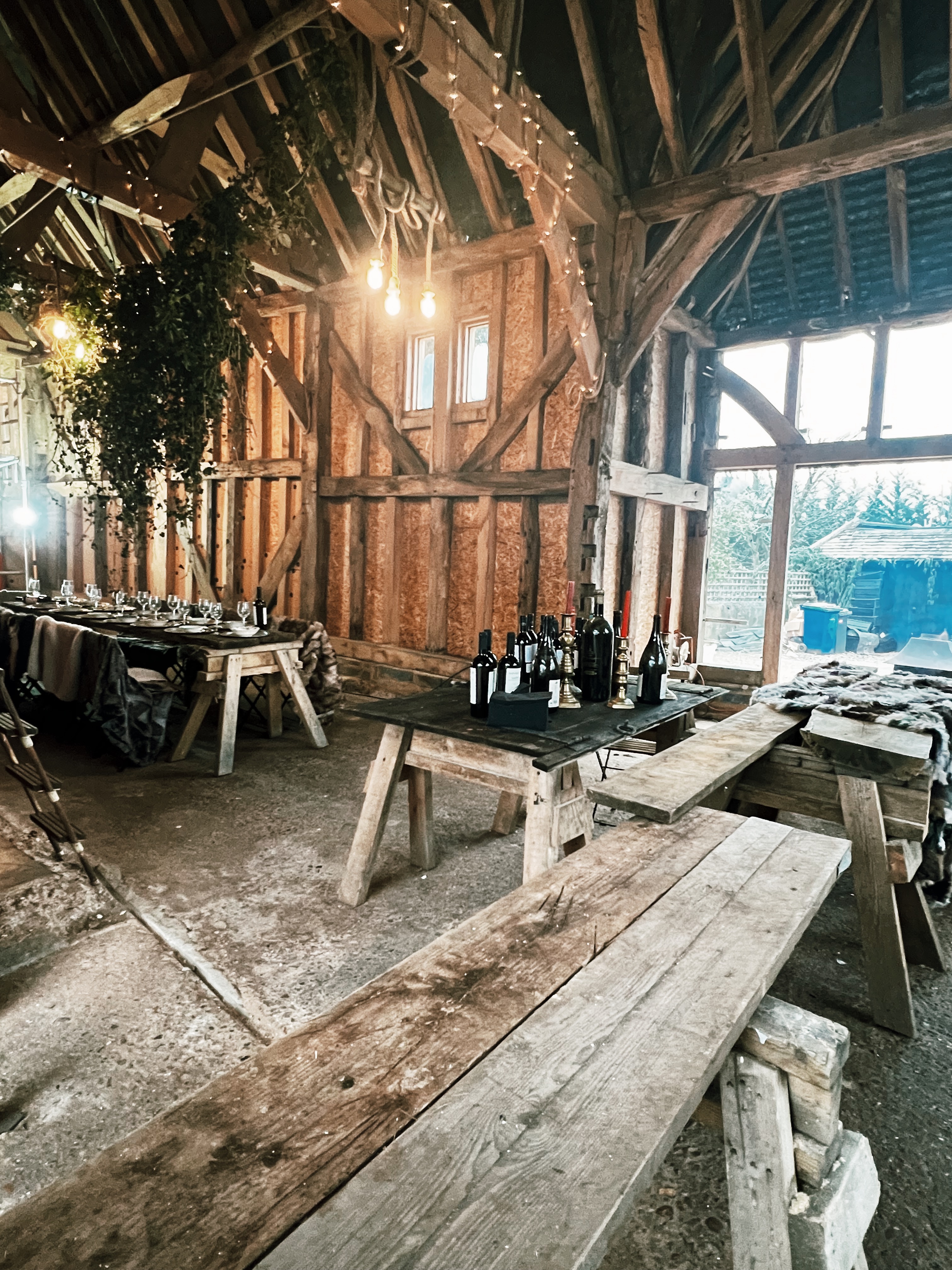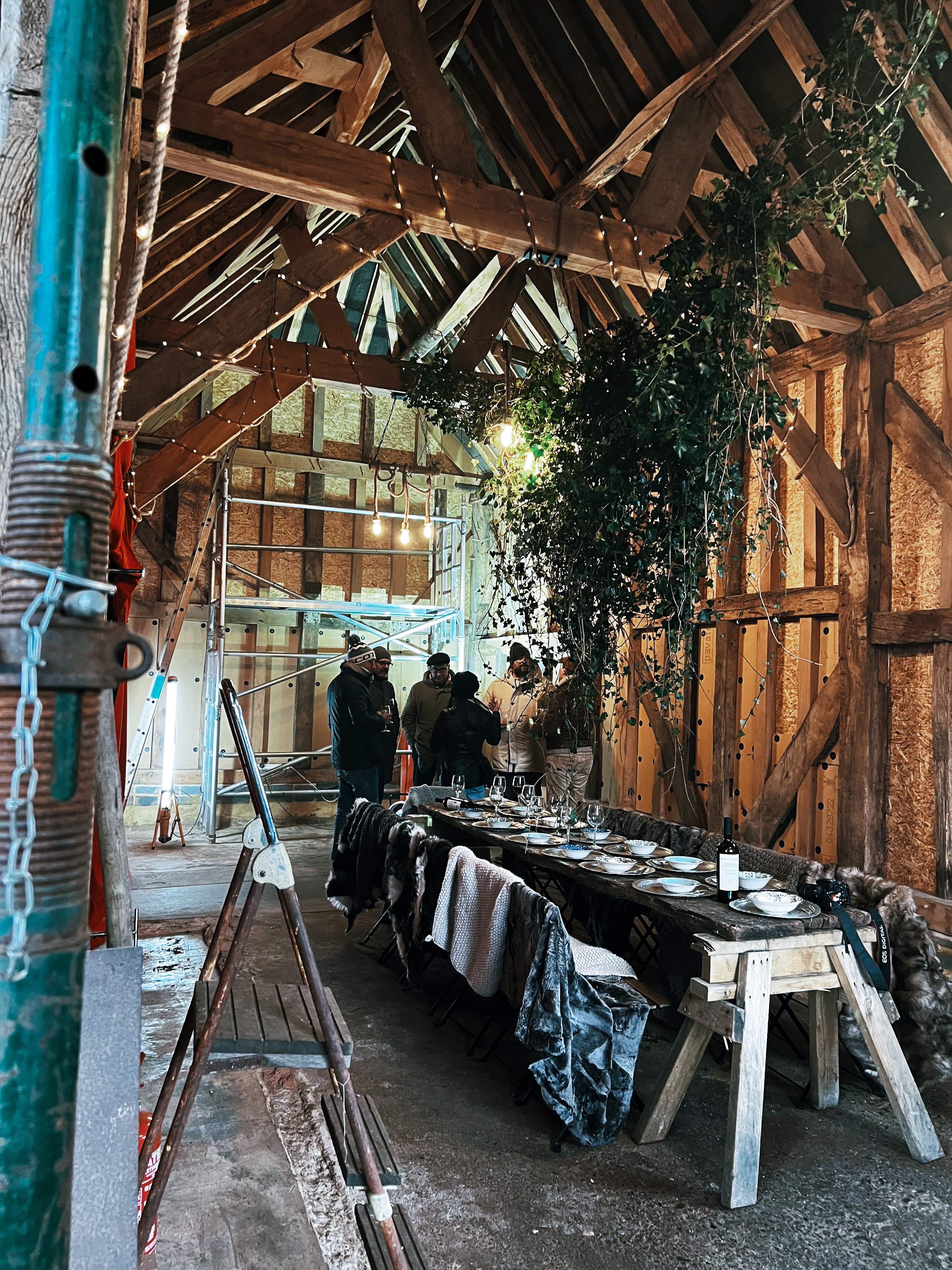 And the trees whispered, Christmas is coming.
A celebration of winter, a mystique gathering in the barn around the Christmas trees.
Under dark silvery skies, warm fires and a candle lit long table we will gather.
Steaming pots of rich and hearty dishes, the sound of laughter and a trail of footprints leading to a table filled with beloved people . All ready to live this unique experience. The experience of sharing and giving.
Join us as we welcome Christmas with a glorious feast, filled with local seasonal food and wine by the fire. Under Vanessa Ford's Great Green Barn, a space full of character and charm you will be amazed by its craftsmanship and true beauty.
Nomade Et Sauvage and George Nyfoudis from The Life Goddess retaurant will create a winter feast for the senses. They will narrate a Christmas story through its flavours and aromas. Traditional dishes, meat, fish, vegetables and fruits are cooked over the flames on the ground or in handmade stoves. Local and seasonal produce is also smoked over the open wood fire. Foraged herbs from the garden will be used to honour the land.
We will set the table with pinecones, foraged handmade garlands and a Christmas story letter for each one of you to take back home.
And the smell of the fir trees filled the barn with joy.
We look forward to welcoming you.


When
Saturday 10th December 2022

Time
18:00PM - 22:00PM

Location
Great Green Barn,
GU5 0SX,
Shamley Green, Surrey

Cost of Participation
£150 p/person. A 7-course meal.
Wine and food all included.
You can find the menu below.

Please email us to info@studiocord to send you all the information.


Cancellation policy
Please note that all deposits are non-refundable. However, if something prevents you from attending the event you booked, we would be glad to find other dates that work for you in the future.
Feel free to contact us at info@studiocord.co.uk if you like to book your spot.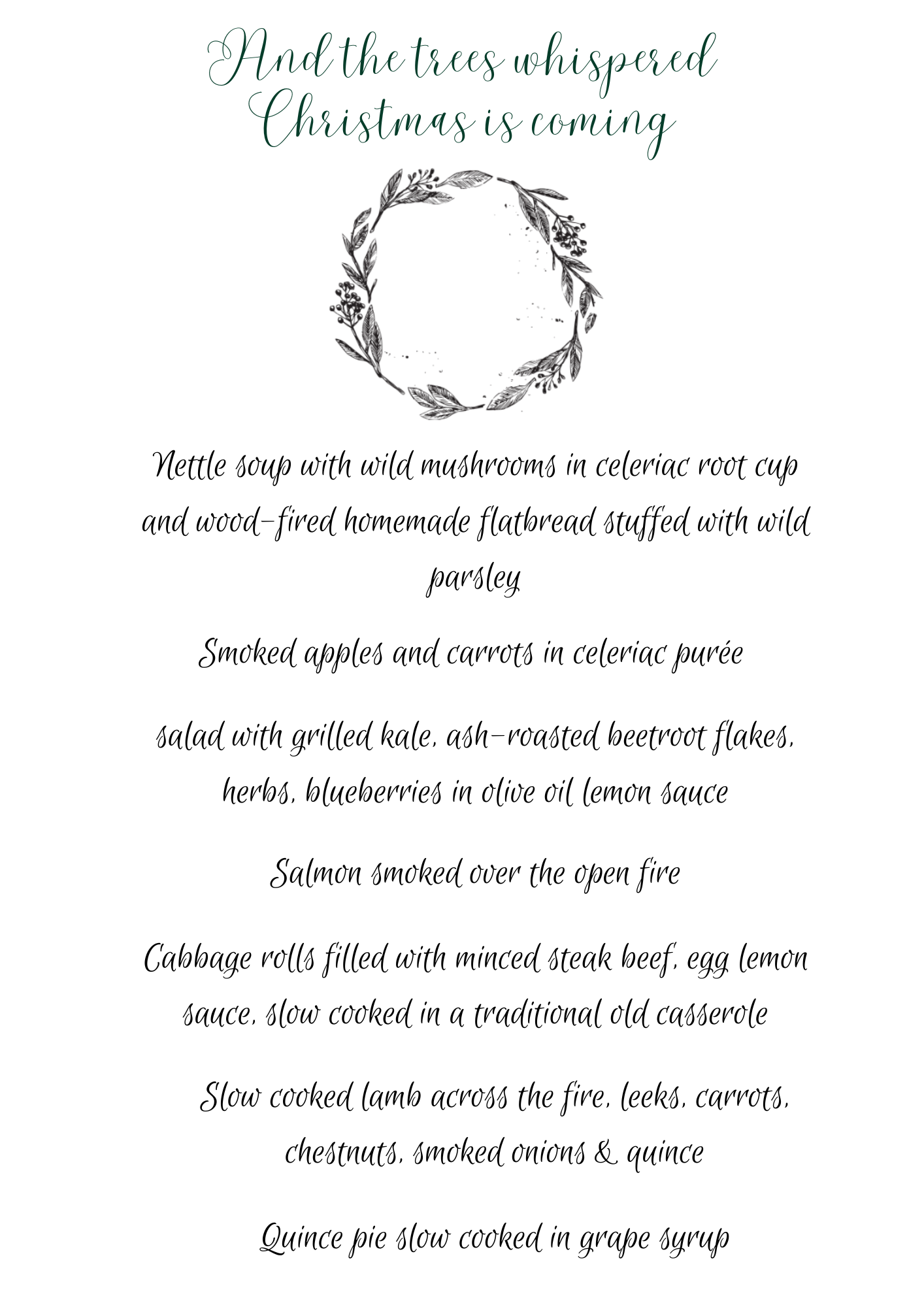 Checked Out