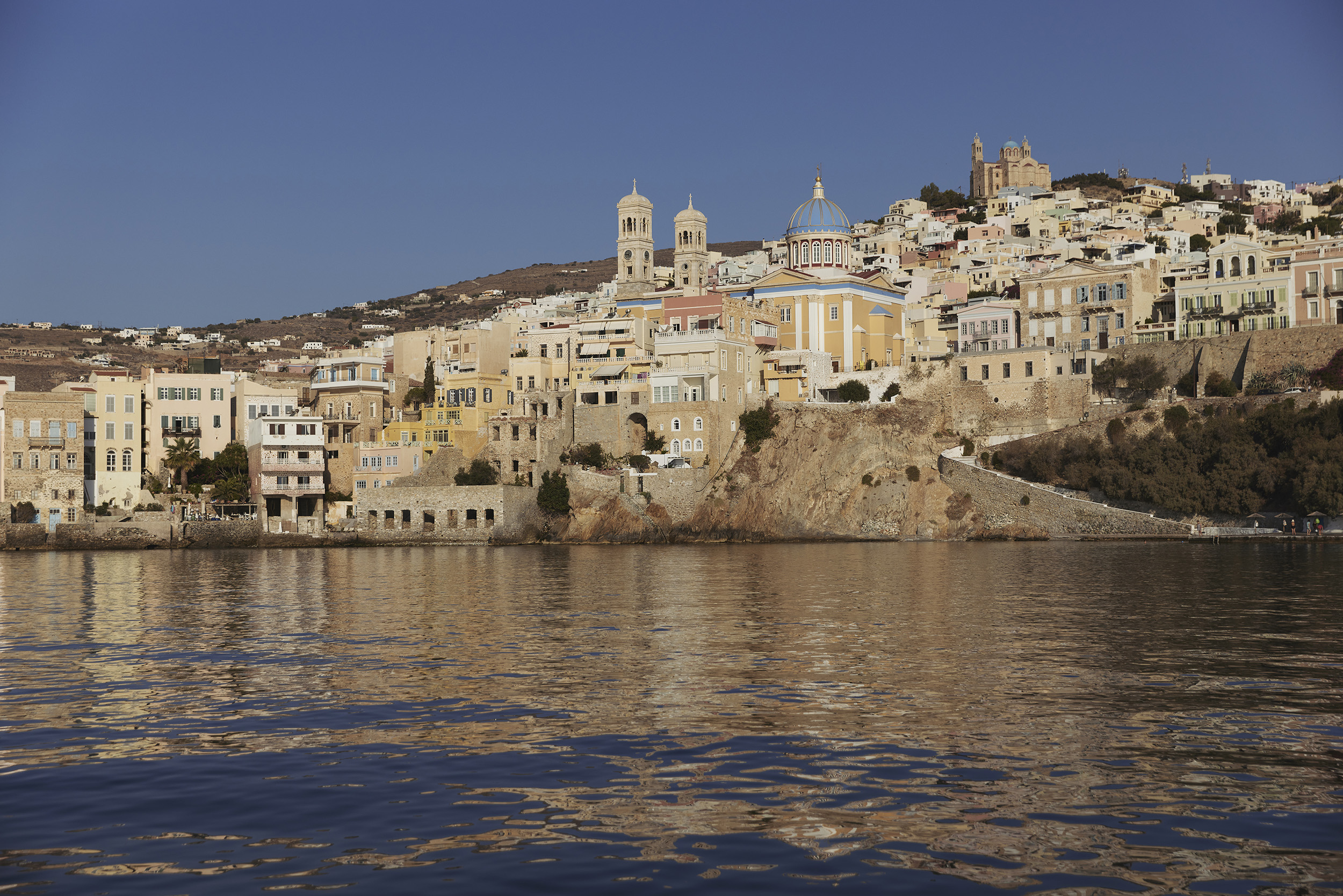 THE ART OF MAKING A HOME


SYROS ISLAND, GREECE | 25-29 August 2022



The Place
Syros is a small, elegant Cycladic island, the capital of the Cyclades. Ermoupolis, the "Queen of the Cyclades," is the capital of the island of Syros, the centre of the Aegean Sea and a city of unique history and architecture. The city stands on a naturally amphitheatrical site over one of the biggest ports of the Aegean, with neoclassical buildings, old Venetian mansions, marble and stone-paved streets, squares and white-washed houses on the surrounding hills, cascading down to the harbour.
Seen from the sea, Syros seems like a fortress. There's immense grace in details on the old merchant's house, some partially abandoned, others slightly renovated. There are so many stories about each street, each painted-peeled door, with its knocker moulded into the shape of a refined lady's wrist.
We visited Syros island last summer. Between crafted stone fields and metallic grey sand beaches, we were immersed in its beauty. We fell in love with the spirit and the history of the island. We loved that people are generous, always with a smile sharing their passions, their stories and love for what they do. While we stayed at our friend's house, we found it so grounded and serene that we suggested hosting our events there. The story of their home is also so inspiring that we would like to share it with everyone who will attend our retreat. All our guests will stay in nearby hotels while we will gather daily at our friend's villa to start and finish the day.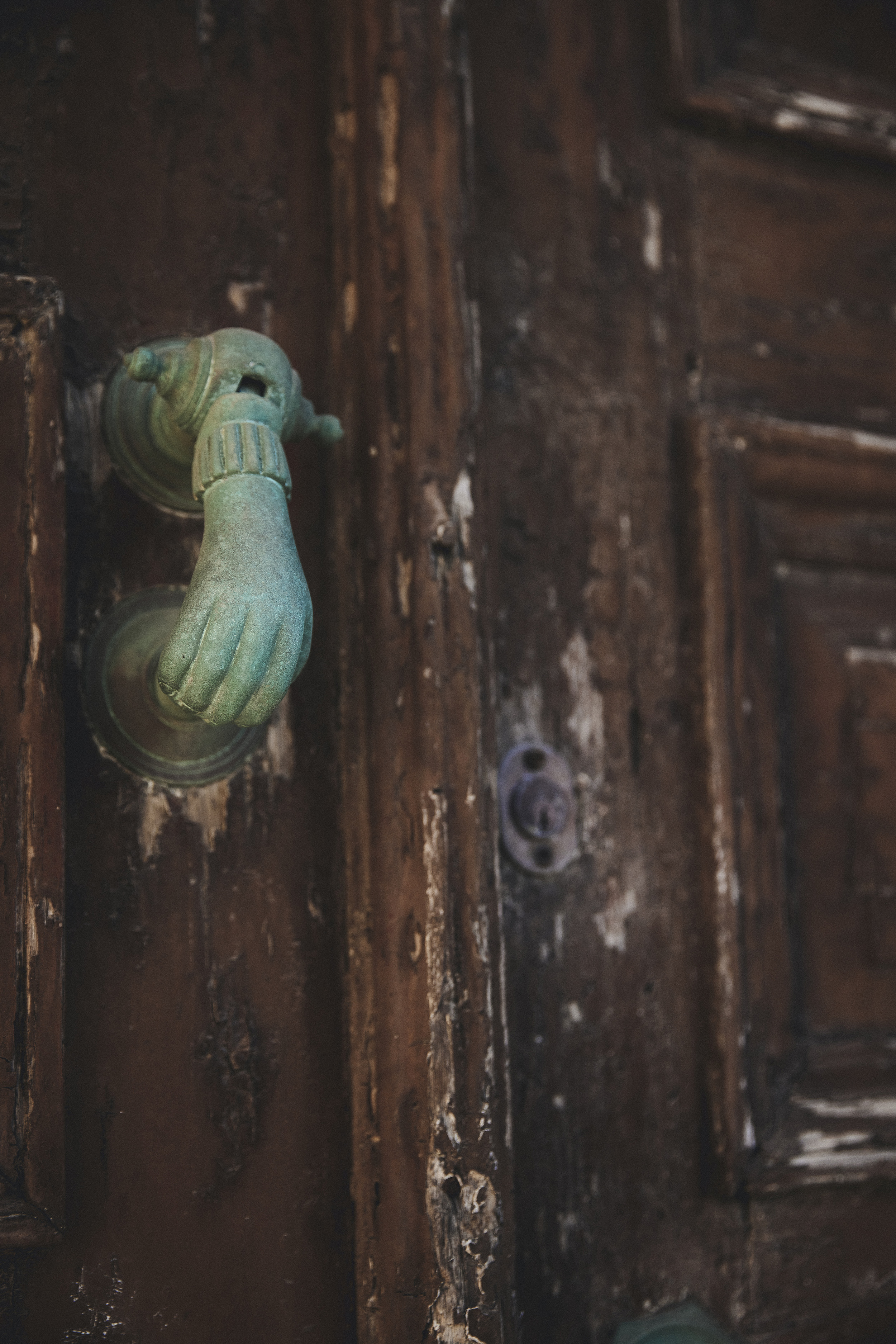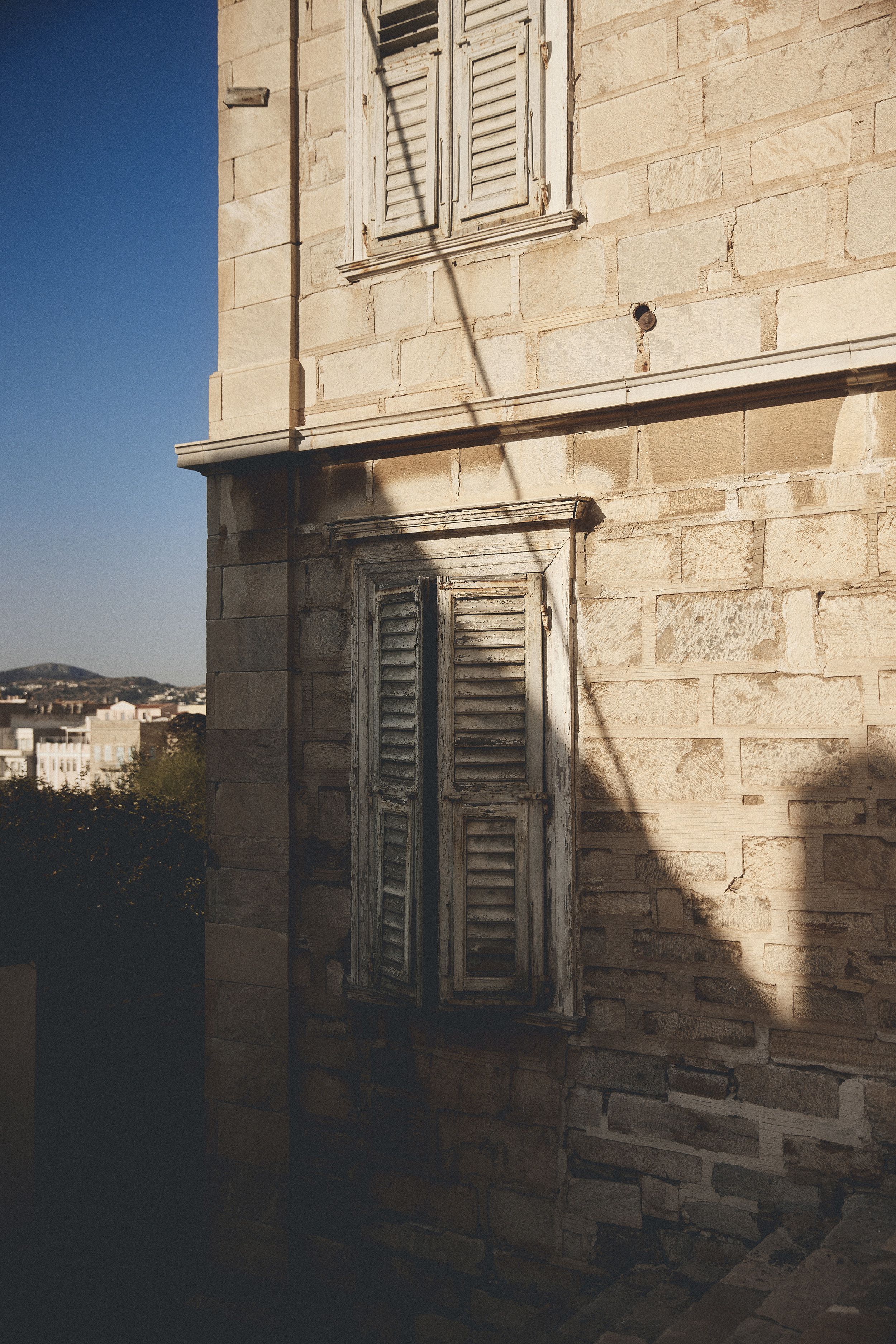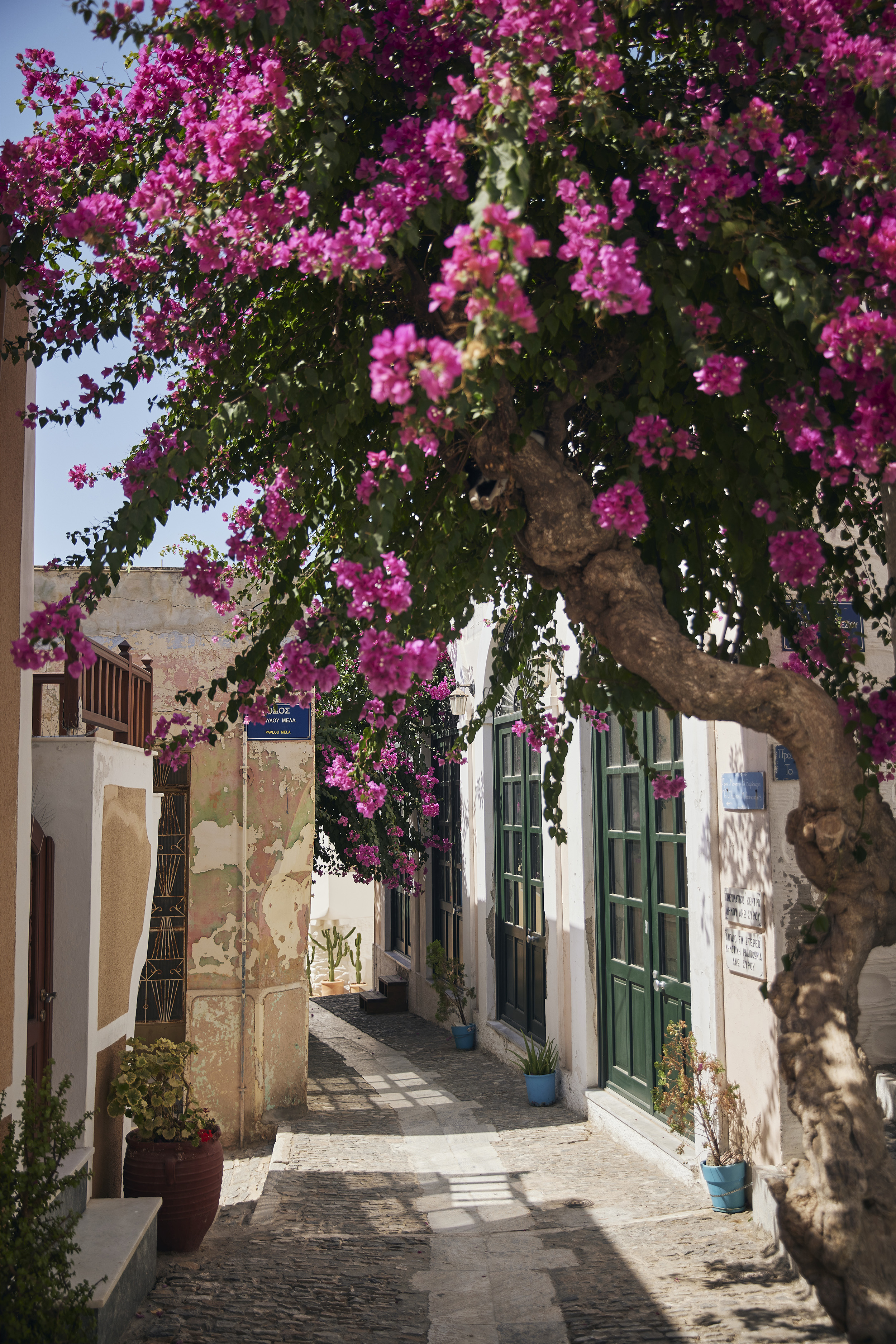 When
25th-29th of August 2022, 5 days and 4 nights
Who
For anyone who wants to explore and understand deeply the " meaning of home". Our aim is to create a multi-sensory experience around home through food, sound healing and photography.
During our workshops, we will create your "home book". A reflection of your personal story, the history of your home. A timeless memoir of your retreat, your personal way of living. A true gift to yourself, a place where you can always return to.
For anyone who loves exploring the idea of making a house a home. If you enjoy listening to other people's home stories to find inspiration and connection. If you want to create the atmosphere of your home and explore the messages behind your choices. If you find it hard to connect with your space or even yourself. If you want to create a home within you, a safe place in any part of the world, then we can welcome you in our workshop.
Your home book will be collected, printed and sent to you a few weeks after our retreat.
It is also for everyone feeling inspired by the Aegean light, who loves travelling, connecting with like-minded people. We will cook and share our stories around the table while exploring our senses through food and wine. We will discover another way of living or a different home experience.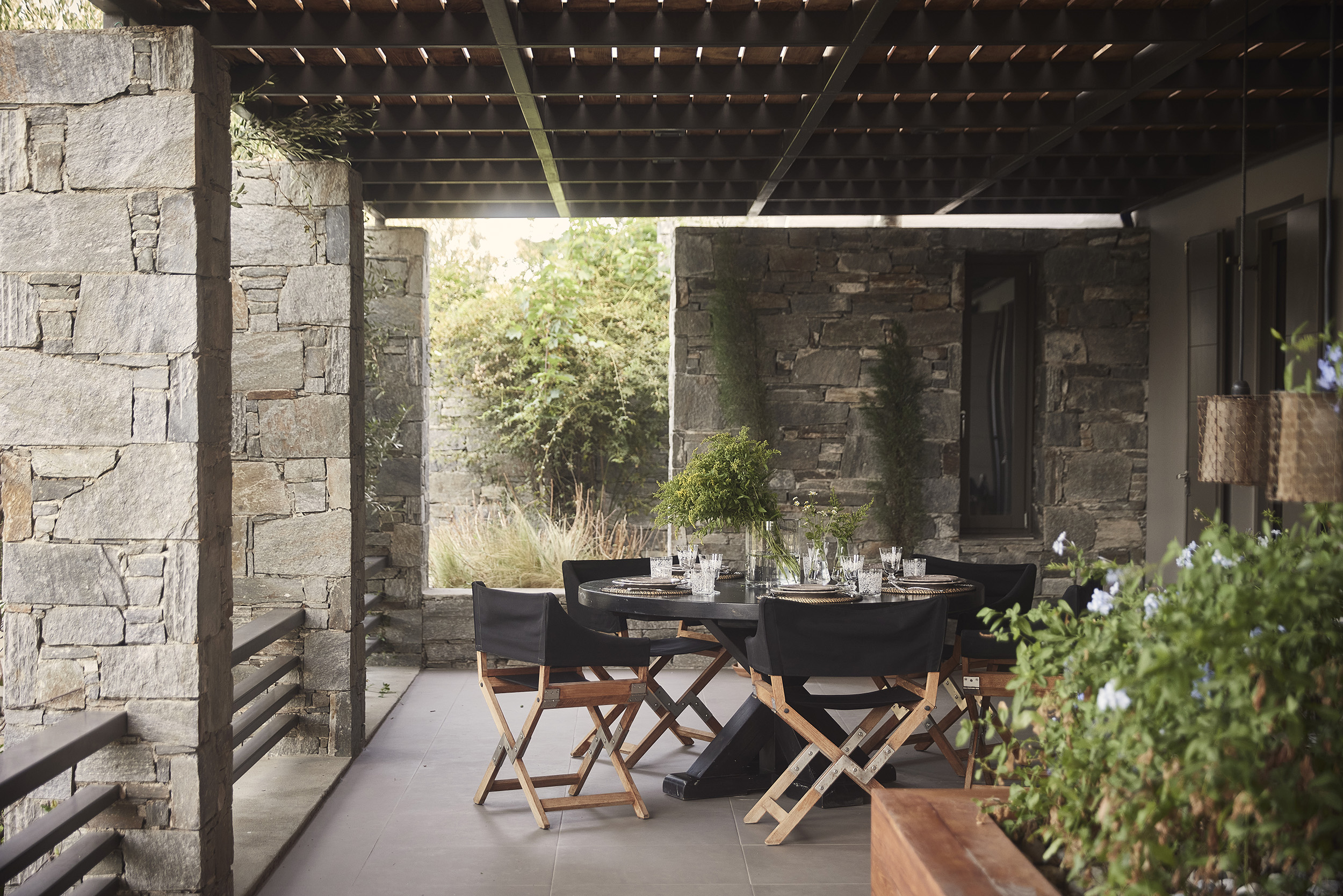 Activities

We will rent a boat and travel to the lighthouse which is located exactly opposite the port of Ermoupoli. It was said that its light could be seen even from Smyrna. We will go swimming on the most beautiful hidden beaches. We will do sound healing with Athena. The sounds permeate our system returning it back to harmony.
We will do styling and photography workshop with Roger. We will visit local cheese producers and other delicacies. We will learn how they keep the tradition still alive. We will do cooking lessons with George and local people while embracing their gastronomy always in tune with the seasons. A wine tasting with George that you will truly remember. We will have the most unforgettable experience in a hidden place. A significant building where we will be guided to its history and heritage. We will do horse riding at the beach.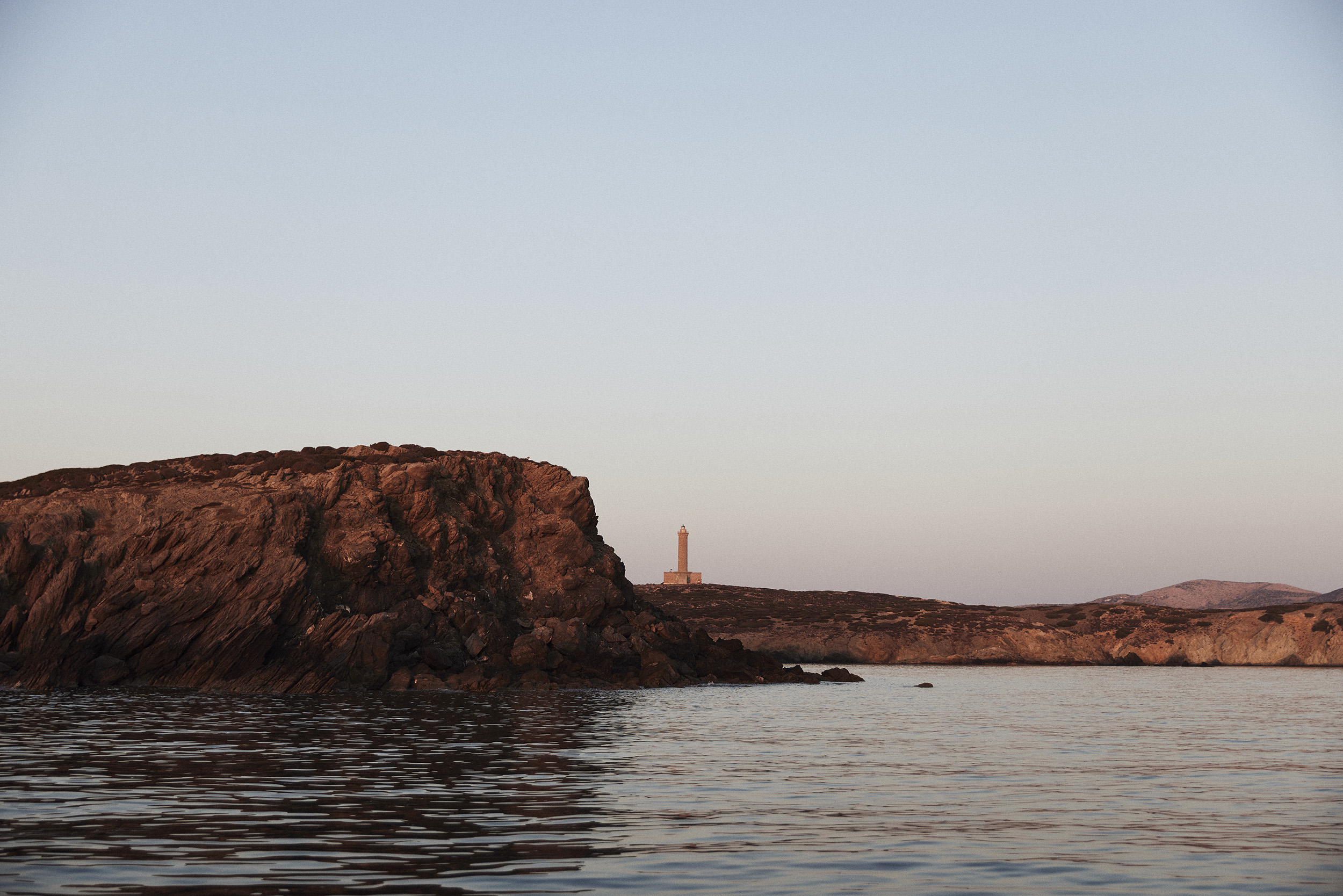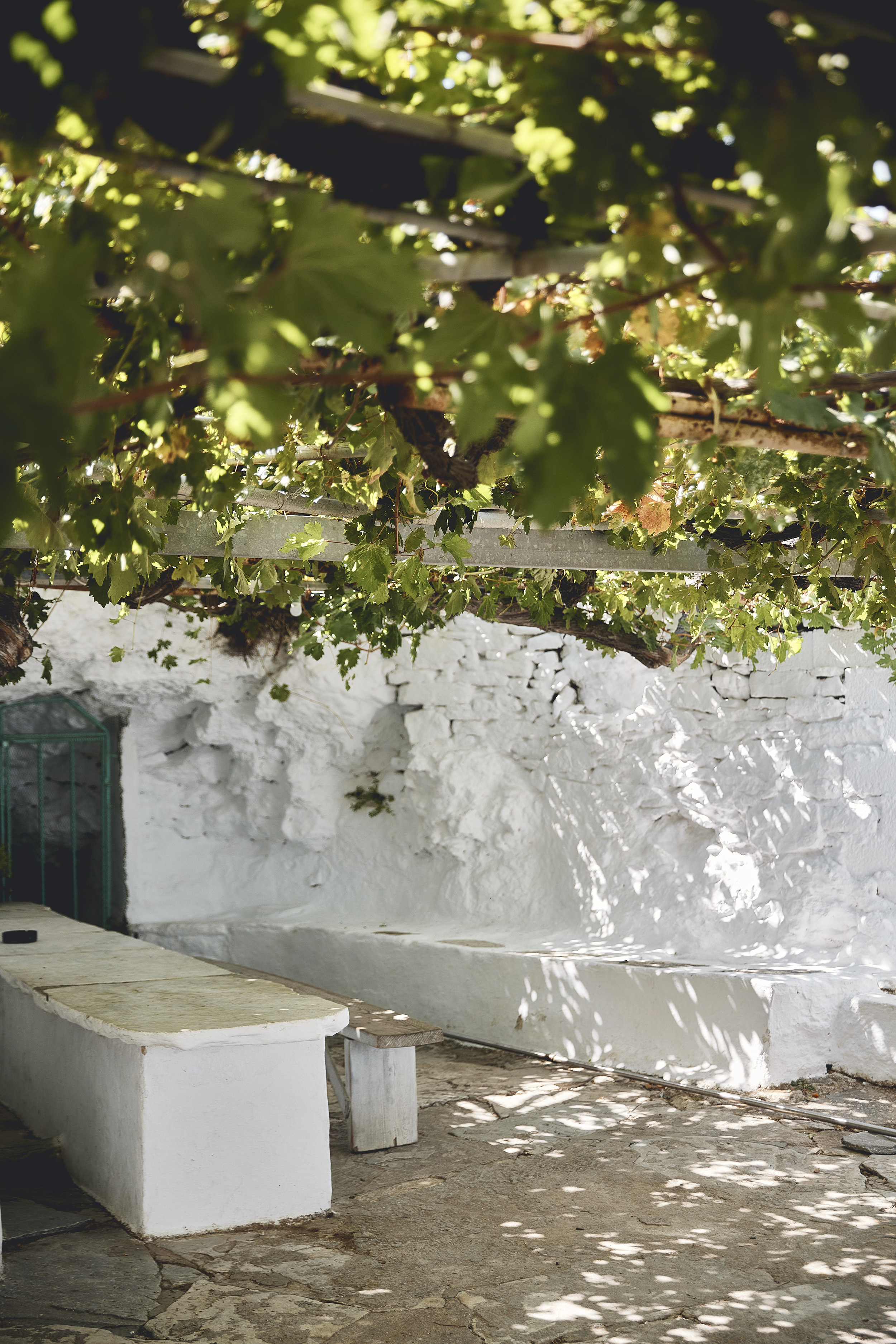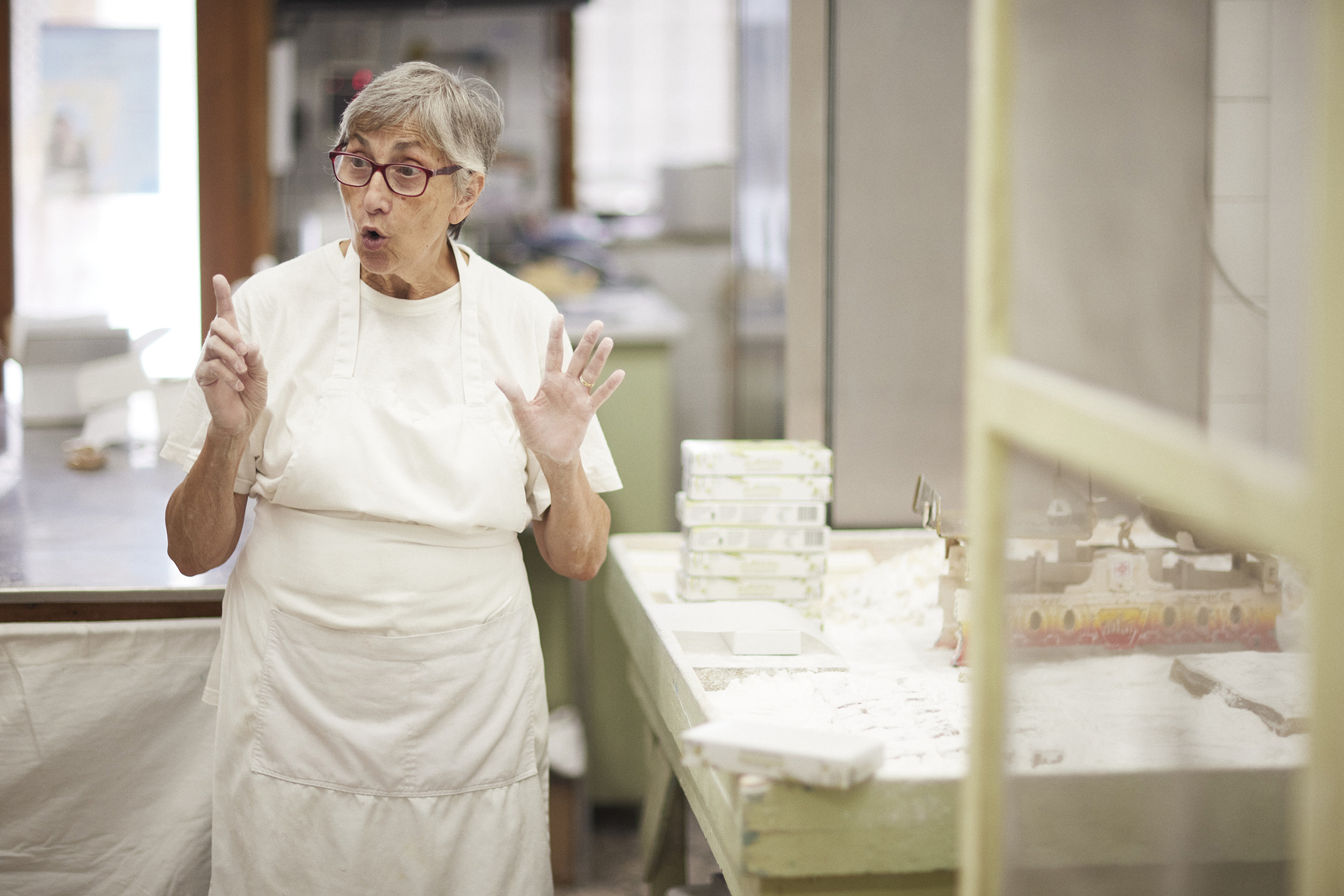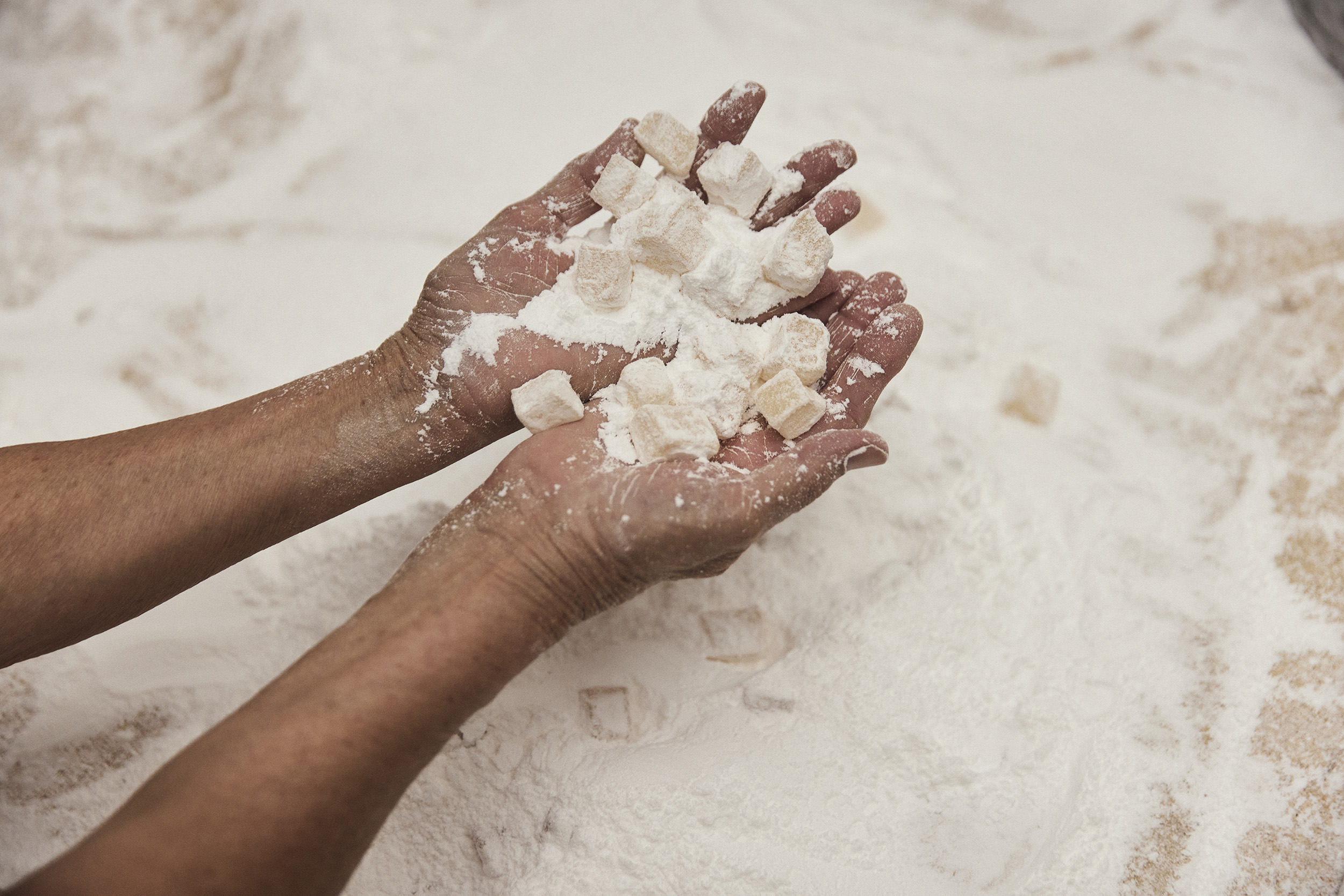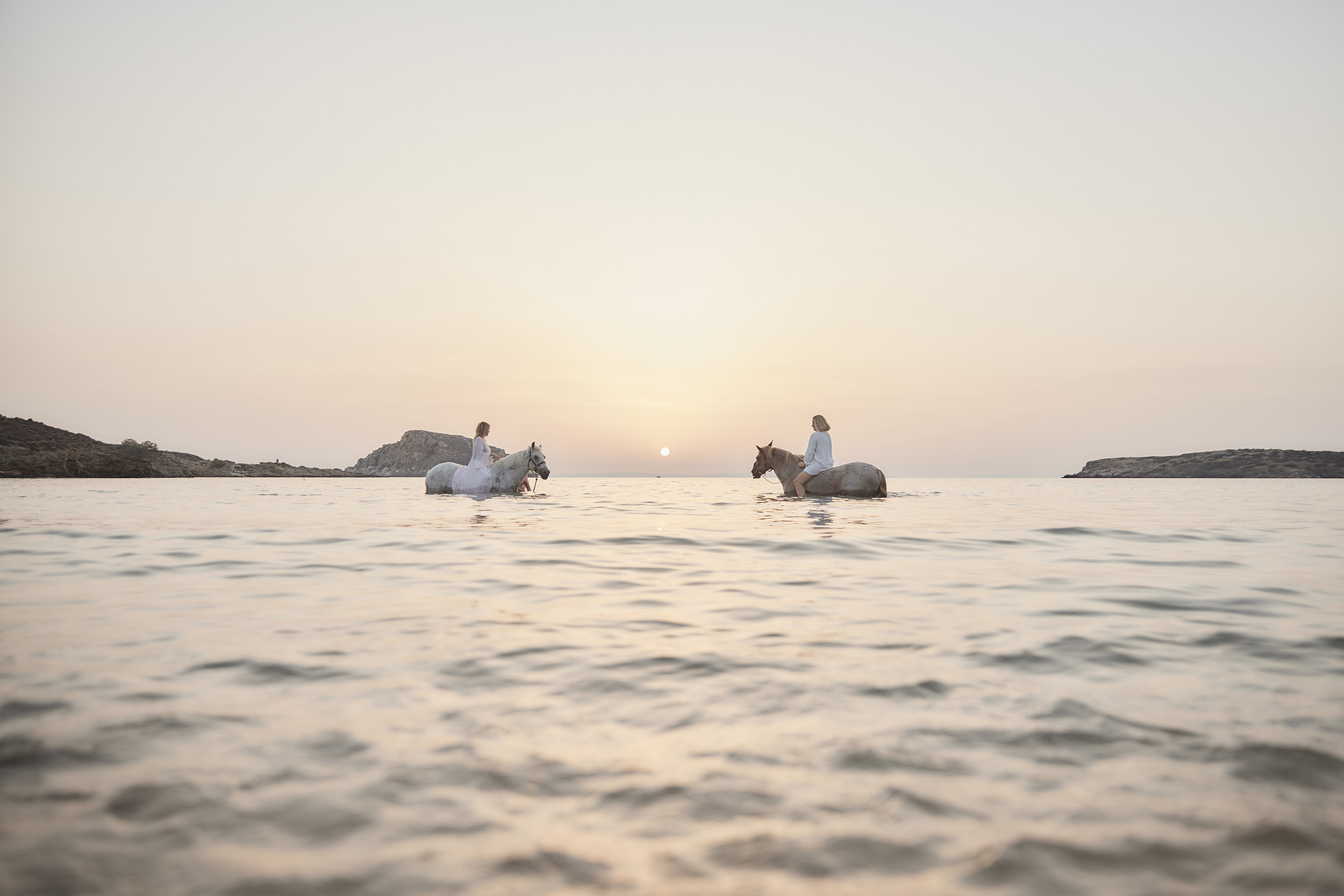 The People


Argyro Vlachou

Interior Designer, founder of Studio Cord, London

Argy lives in a quiet little village in the English countryside with her 2 kids and her husband George. After completing several projects in London and Greece, she has found a more genuine, a deeper meaning of the idea of "home" and how it affects our life and wellbeing. She has hosted many workshops on how to create an environment that appeals to our senses, using our roots, our memories and our own personal story.
Argy will provide our guests with all the tools in order to create their personal " home book ". A unique journey to their sanctuary, a place they will cherish forever. You will also be invited to listen to her story of how she created her home when she left Greece 7 years ago to live in London. She created a place to belong; an authentic place always connected to her memories, her culture and her roots.
Getting to know her :
www.studiocord.co.uk I @argyrovlachou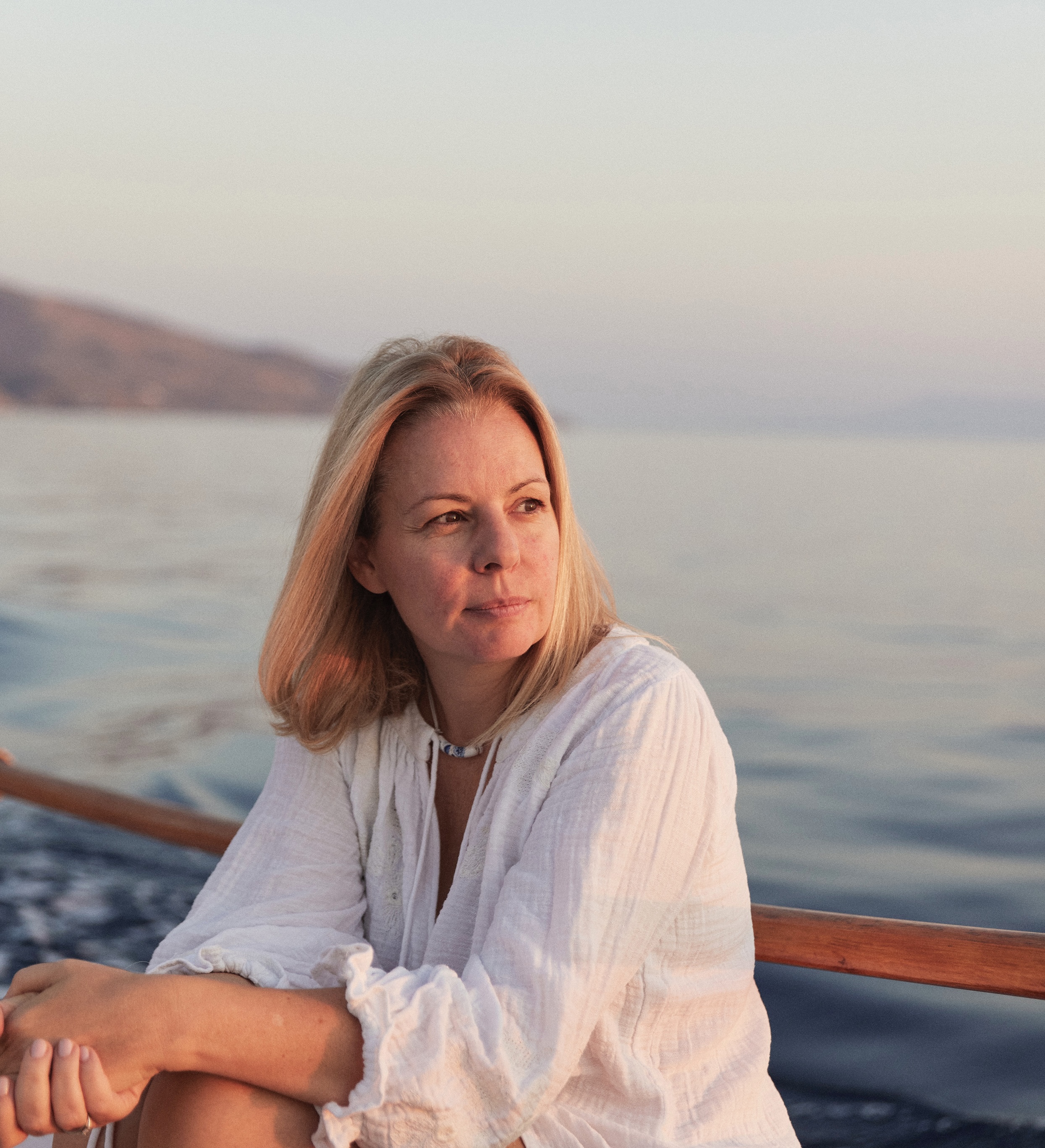 George Nyfoudis
Chef, Co-founder of The Life Goddess Restaurant, London
George is a chef and the co-founder of 2 restaurants in London. He lives with his wife Argy and their two children in the English countryside. He is passionate about soulful food as he looks back on his grandmother's kitchen where he spent most of his time while growing up in Greece. George will take us on a journey to his childhood recipes; the place he always feels at home. His personal stories, all the things that gave him memory, his guidance to this endless gastronomic journey.
For our dinners, he will use the local produce ingredients and he will find inspiration in the regional history. Cooking with local people, revealing all the smells, tastes and embracing the uniqueness of the island, will help us create an unforgettable sensual journey, a feast for the senses.
Getting to know him :
www.thelifegoddess.com I @the_life_goddess_store_street
Athena Lazaridou
Sound Healer, London, UK
Being a Pilates instructor for a few long years I realised that although you may be training the same person for years, the body responds differently on various days depending on the mood, seasons changing, stress levels, and so on. As one cannot overlook the interconnectivity of our body, mind and spirit, I started digging deeper into a more holistic approach to people's wellbeing, and that's when Sound Healing Therapy came into my life.
The Ancient Greeks discovered the deep connection between vibrations and healing, while incorporating Sound to heal their patients and to arouse emotions. Via the sounds of Himalayan and Crystal Bowls, Rain Sticks and Kochi Chimes, you will be safely guided into an altered state of consciousness where your brain waves will achieve profound states of relaxation, helping to restore the normal vibratory frequencies of the cells in your bodies.
Sound healing balances and clears the mind, and leads to a renewed sense of purpose, well-being, calm, and happiness.
Athena lives in London with her family. She teaches pilates at Equinox, Kensington and offers sound baths privately and for small groups.
Getting to know her :
@pilater_in_london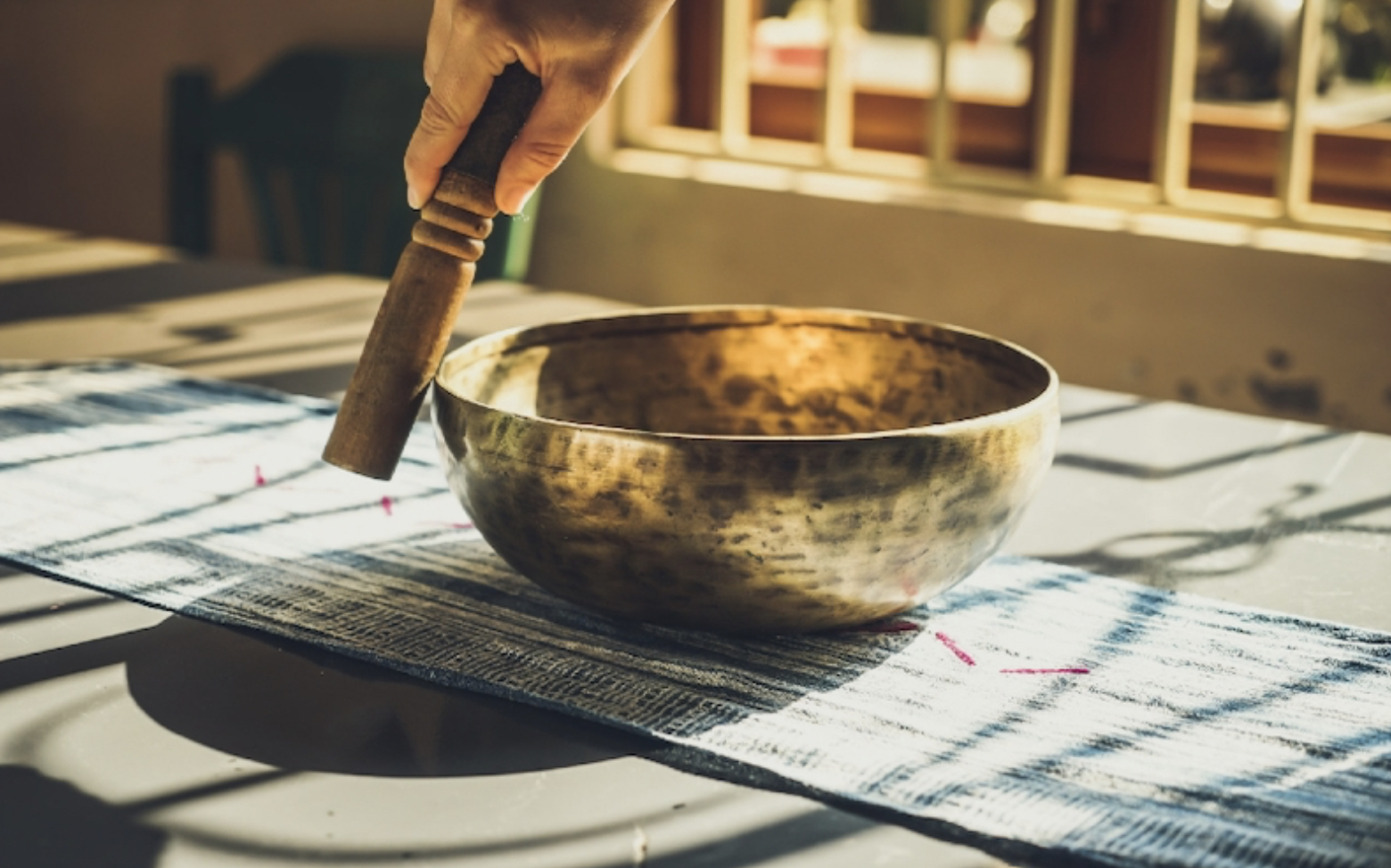 Roger Bool
Photographer, London, UK


Roger lives in London and works commercially as an interiors, still life and portrait photographer and film maker. He is also passionate about maintaining long term documentary projects working with charities within the disability sports movement.
He is a lover of food, travel and the outdoors. He grew up in the country and longs to live a simpler life away from the city with his partner Jo where they can plant a wild garden and hopefully a whole forest.
He is passionate about the collaborative nature of his projects, working with designers, stylists and creative teams to achieve a final image that's both individually beautiful and meets everyone's needs.
Getting to know him :
www.rogerbool.com | @likenicephotos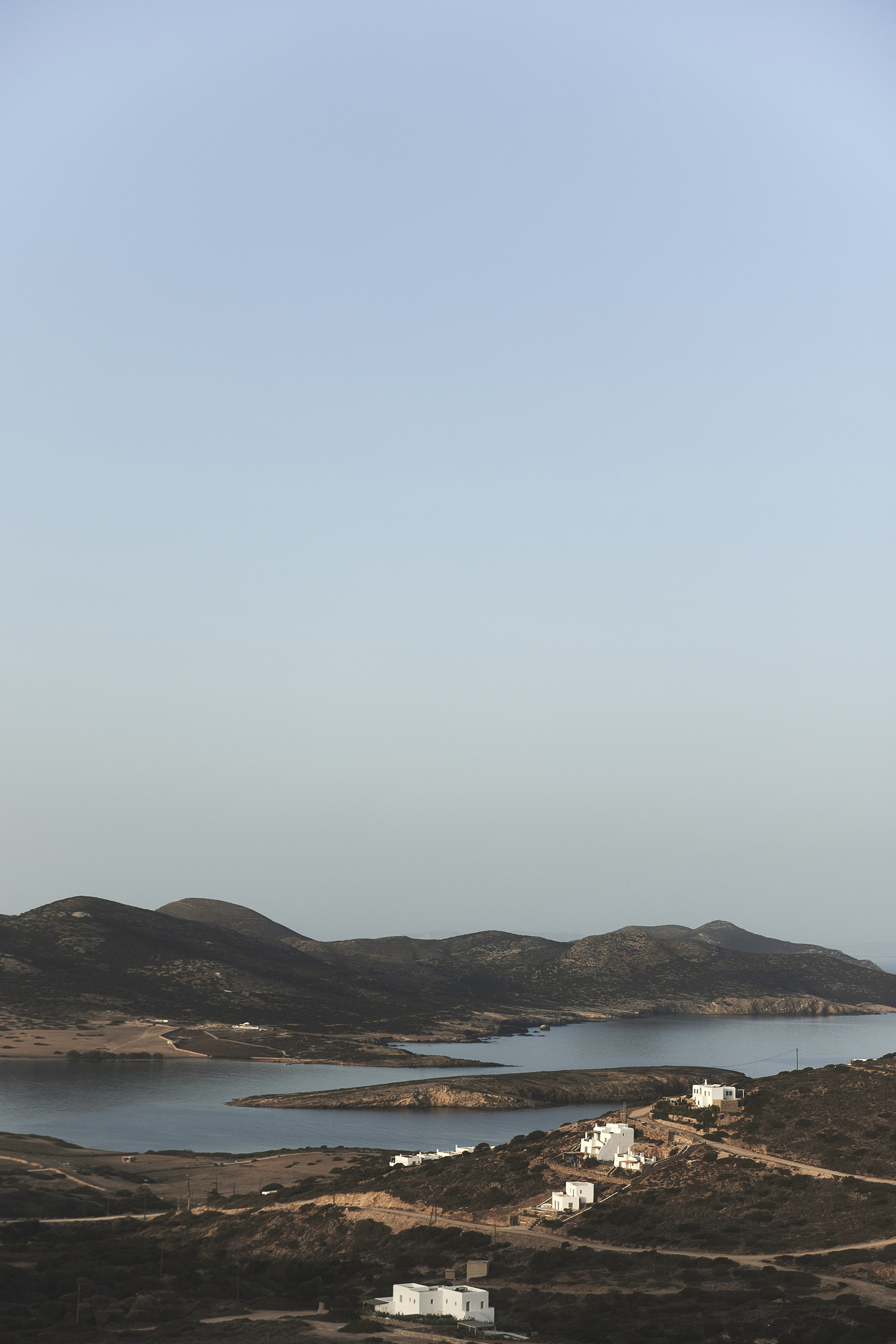 Our Host


Konstantia Vamvakari is our host for this retreat. She lives between London and Syros as she enjoys travelling and being in environments where she feels creative and free. She runs multiple businesses both in London and Greece and she found that creating a home that speaks to her heart gave her calmness and rejuvenation from her busy life. She loves to entertain and create a beautiful setting around the table as an expression of care for her guests. With Konstantia we will explore all the hidden places of Syros, she will be our guide to deeply understand the beauty of living in such a special place like Syros.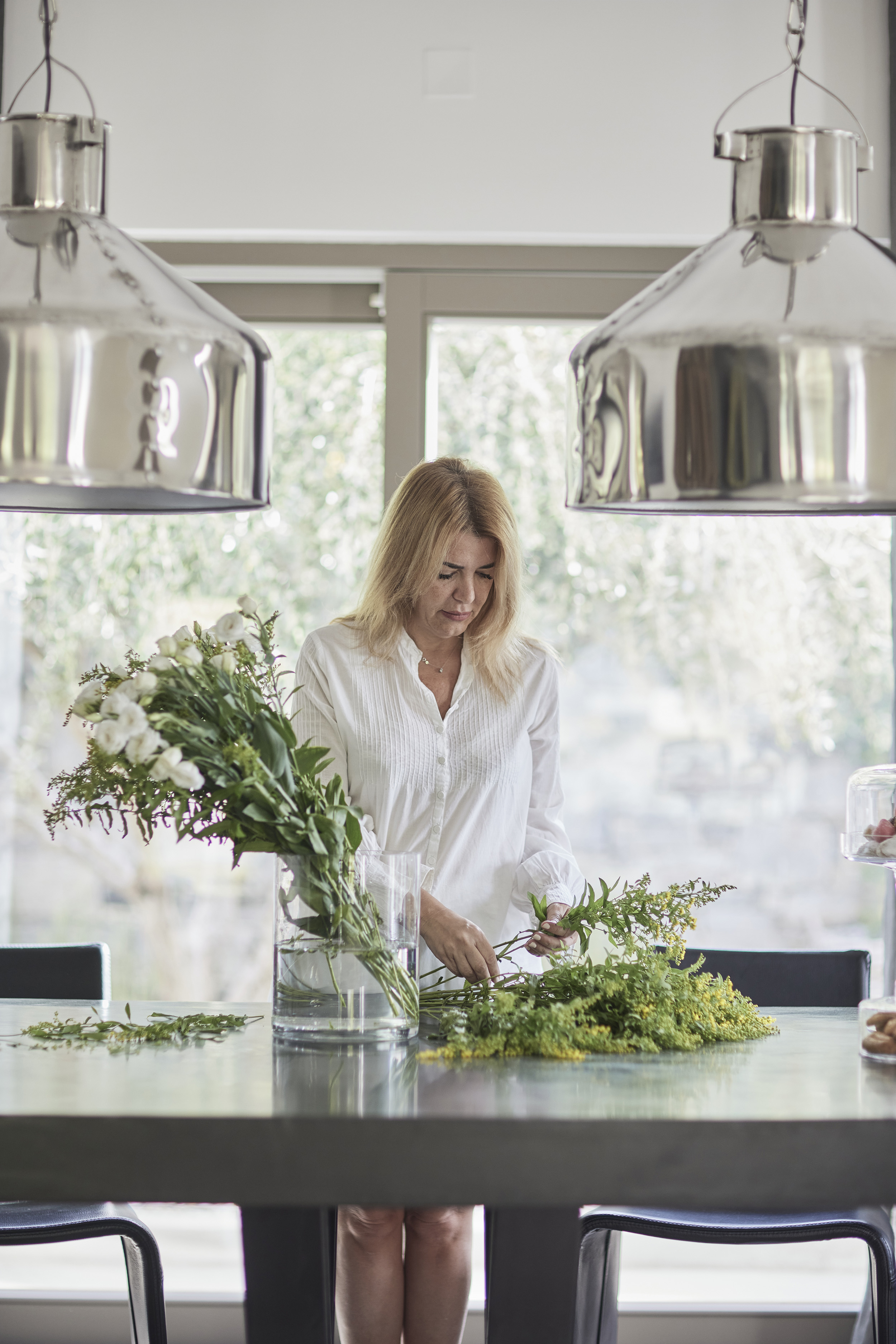 PLAN

DAY 1 – Thursday 25th August 2022
2.00pm - Arrivals, Welcome
4.00pm - Workshop - Introduction to the idea of home with Argy
6.30pm - Back to hotel, rest, free time
8.30pm - Dinner at Mazi restaurant in town

DAY 2 – Friday 26th August 2022
7.00am - Boat to watch the sunrise, explore the lighthouse, swim, breakfast
10.00am - Sound healing on the beach with Athena
12:30pm - Visiting cheese producers, Syros's Turkish delights, wine tasting with George
2.00pm - Lunch to Ano Syros
3:30 pm - Workshop to Ano Syros with Argy - We will create your home book
6.00pm - Rest, free time
8:30pm - Dinner at home by George

DAY 3– Saturday 27th August 2022
7.00am - Horse riding at the beach, swim, sound healing with Athena
9:00am. - Breakfast at home
10.30am - Workshop with Argy - styling, finding the beauty around us. A photography workshop with Roger
1.30pm - Cooking lesson with George
4.00pm - Rest, free time
8.30pm - Secret place, dinner and drinks

DAY 4– Sunday 28th August 2022
9:00am. - Breakfast at home
10.00am - Sound healing with Athena
11.00pm - Explore the town, other houses, villages with Argy
1.30pm - Lunch to town
4.00pm - Visit Syros's Greek delights shop
5.30pm - Rest, free time
8.30pm - Dinner at Ciel restaurant


DAY 5– Monday 29 August 2022

10.00am - Gather to connect all together - experience

12.00pm - Saying goodbye, till next time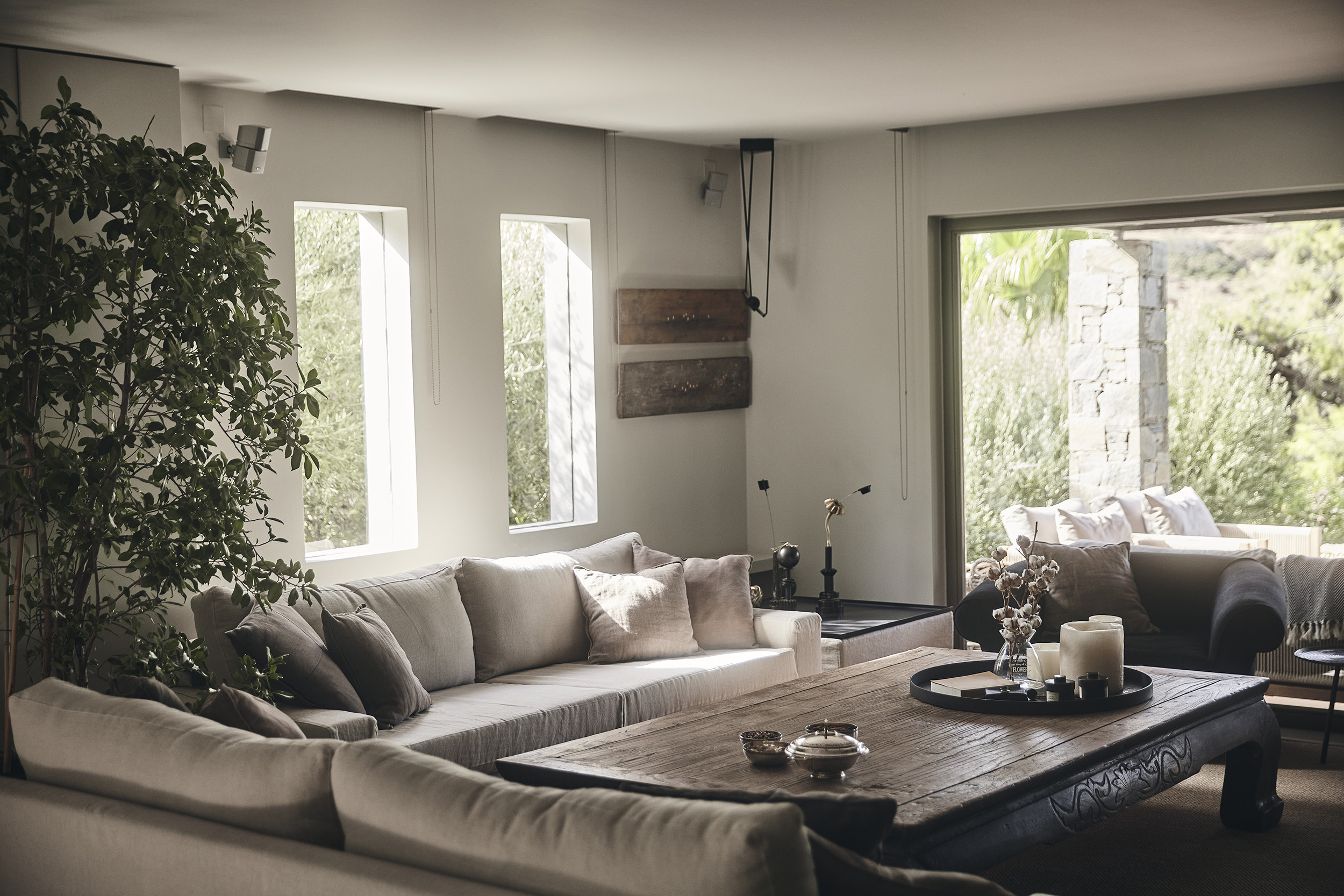 COST
£ 2.200 per person. All meals, drinks, activities, classes included. We can suggest accomodation options.
Transport, travel expenses are not included.

If you wish to bring a partner, friend or family member who wants to join you but not for the workshop about home, you can do so at a reduced rate. The reduced rate includes all meals, drinks, cooking lessons and activities.
For the bank details contact me at info@studiocord.co.uk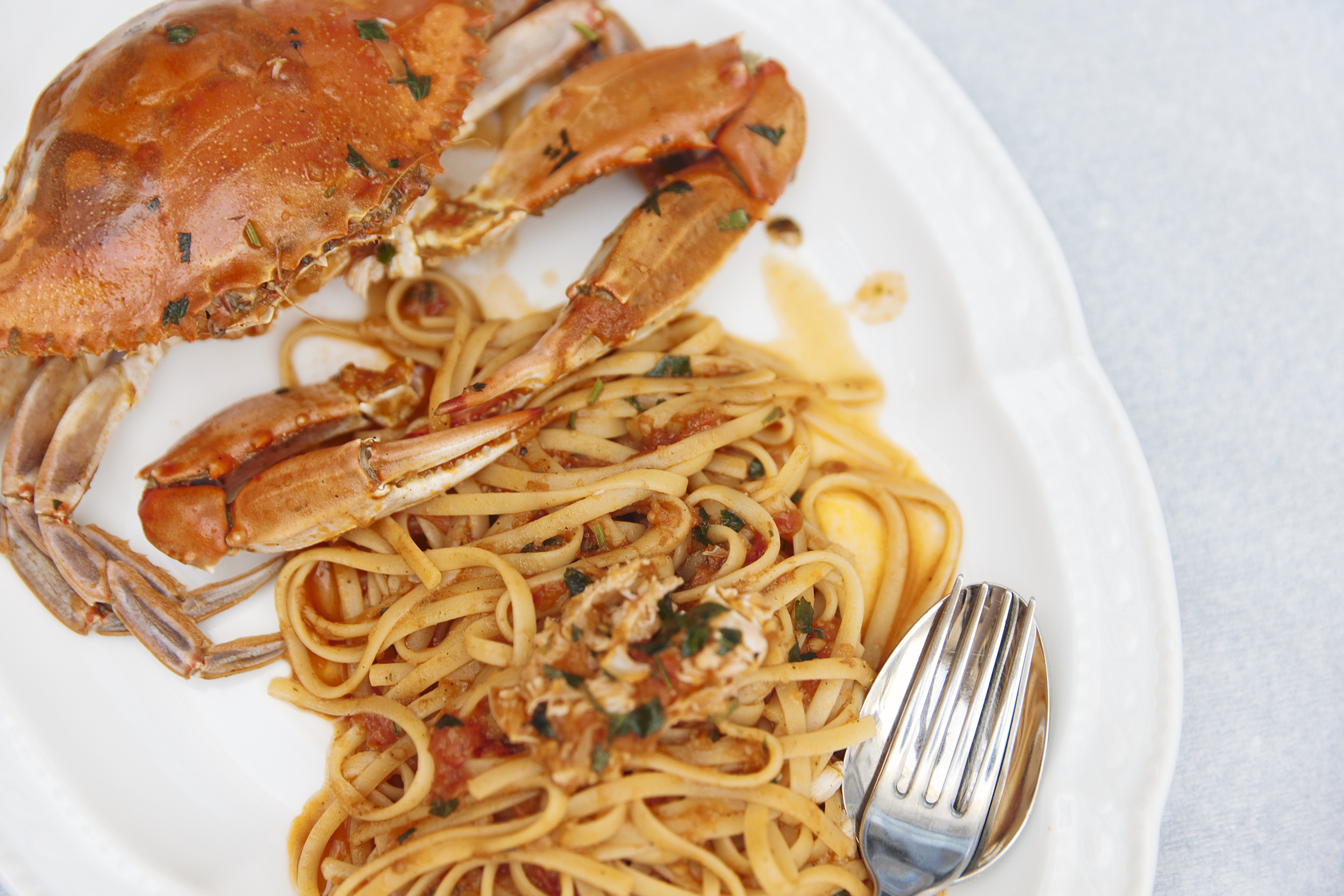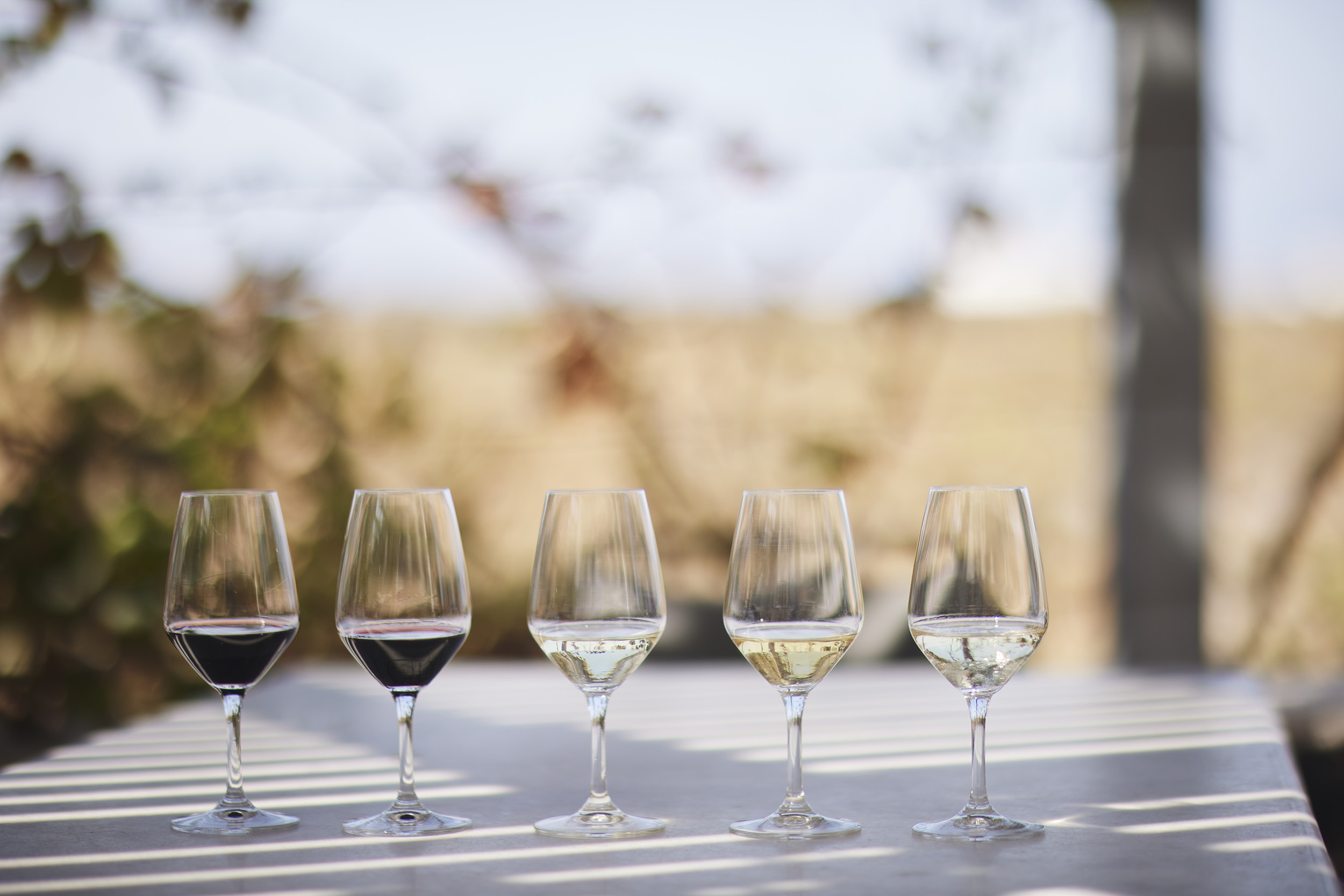 CANCELLATION POLICY
Please note that all deposits are non-refundable. However, if something prevents you from attending the workshop you booked, we would be glad to find other dates that work for you in the future. Travel insurance (highly recommended).
Feel free to contact us at info@studiocord.co.uk if you like to book your spot. We are more than happy to give you further information about the retreat.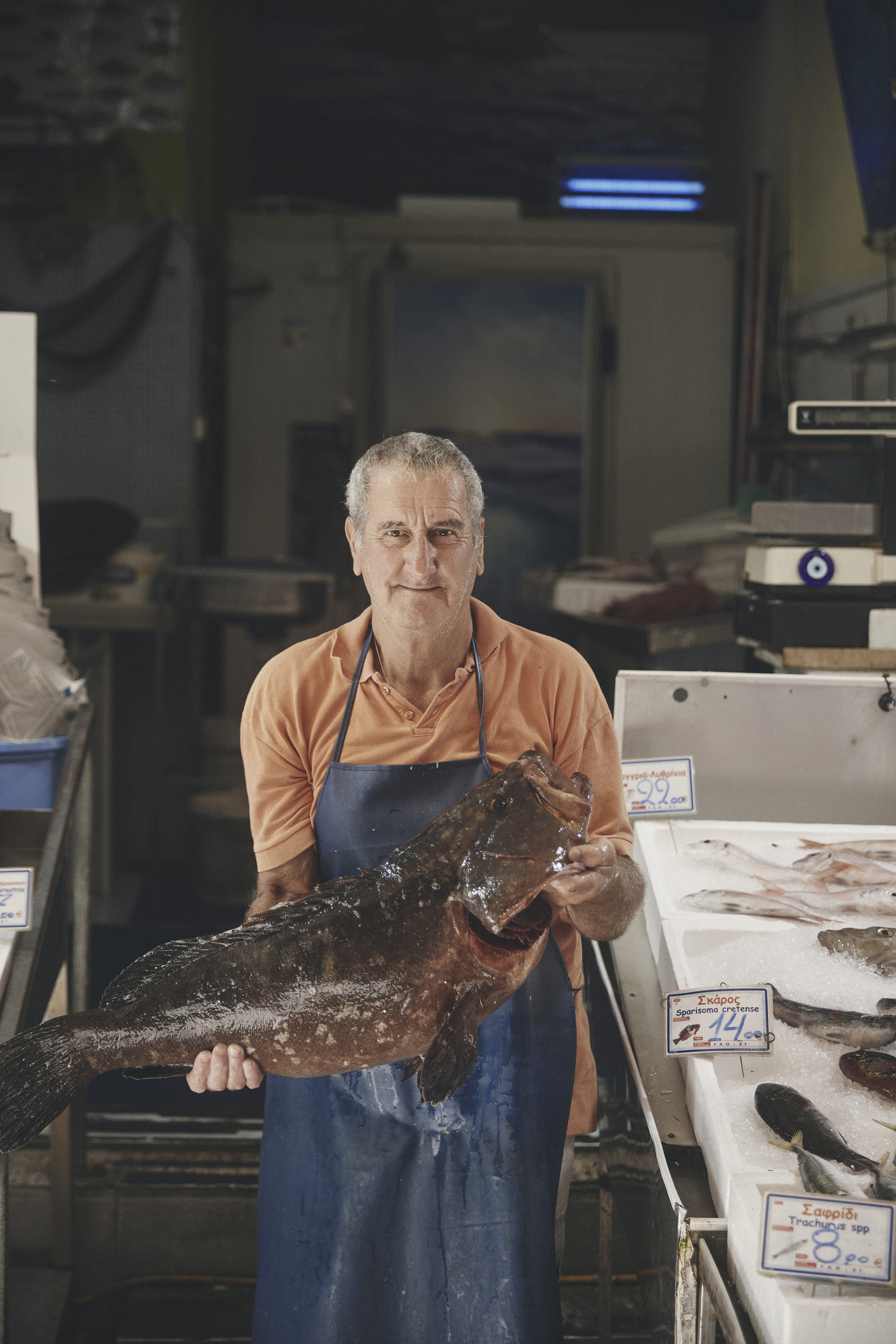 IMPORTANT
You can book your flights to Syros. If you're traveling to Syros from Athens you can catch a ferry from Piraeus or Rafina port.
When reserve your spot, you will receive a confirmation email, and a more detailed schedule will arrive in your mailbox closer to the retreat date.
We can help you with accommodation options. Just send us an email at info@studiocord.co.uk and we will be back to you.
You will need to rent a car for driving to beaches, town etc.
Food and drinks are provided for breakfast, lunch, and dinner.
There are 12 spots available.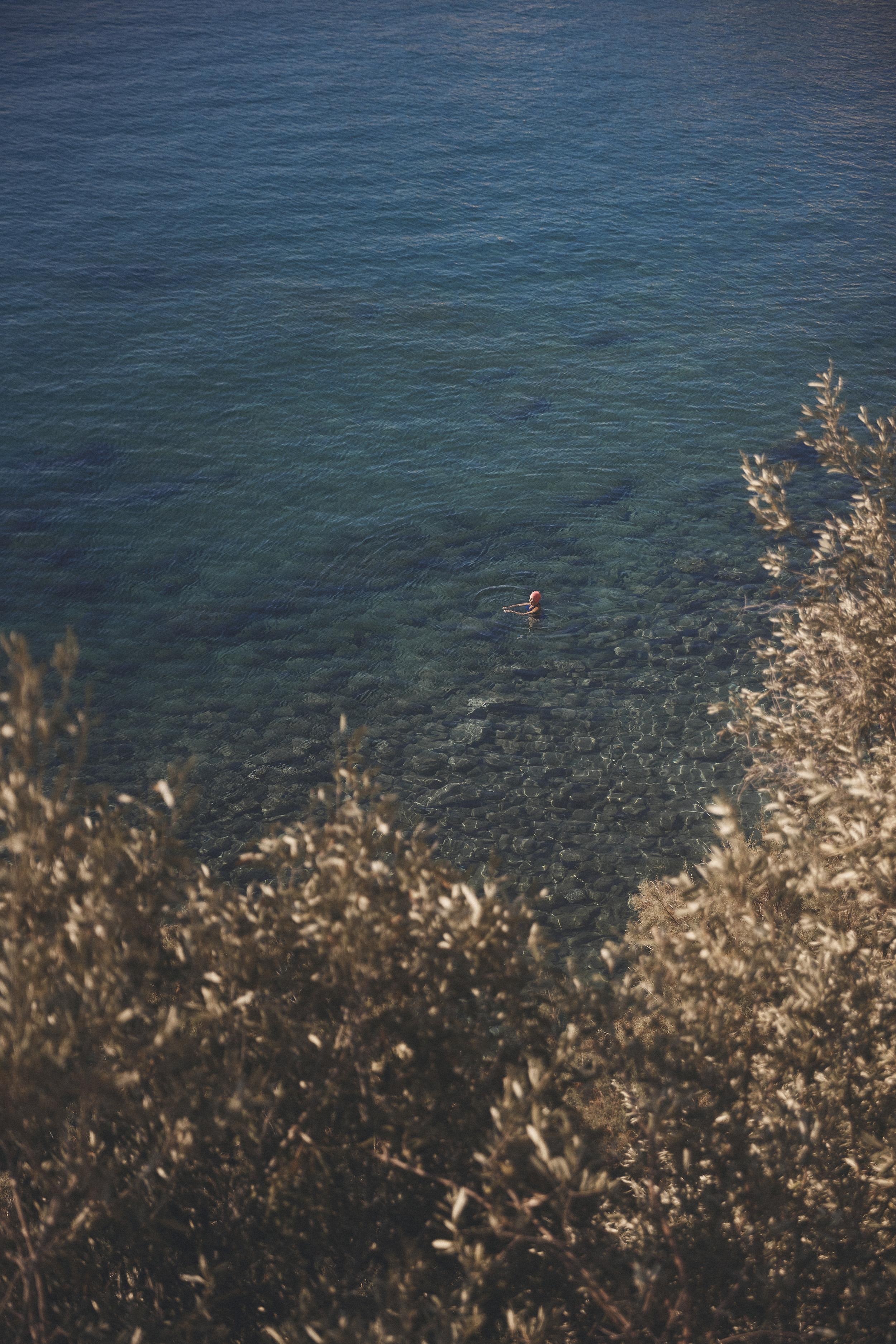 Checked Out